Healthy homemade Herb Tea - Luminarc A la bonne heure Decorated Collection
Healthy homemade Herb Tea - Luminarc A la bonne heure Decorated Collection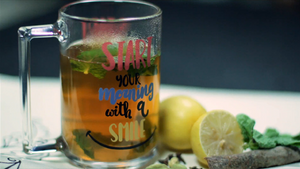 Duration: 10 minutes
Ingredients
2 ½ cups water
2 small pieces cinnamon
1 piece cardamom
2 cloves
½ tbsp. ginger (chopped)
½ tsp. tea
Directions
Pour water in a small pan and place on low flame. Add cinnamon, cardamom, cloves, ginger and tea. Let the water boil. Cover the lid when the water stars boiling.
Let it brew for a few minutes.
Strain the tea with a tea strainer.
Enjoy a relaxing cup of herb tea.